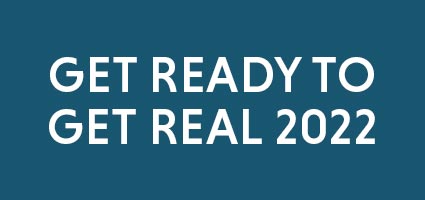 There are a slew of great reasons to save the date of April 8-9, 2022, but here are our Top 10 reasons we think you'll want to claim your spot at Neora's Get Real 2022, our blockbuster annual conference and face-to-face family reunion (finally!)
Face Time – Not the kind where you're squinting at a tiny phone screen. But genuine, face-to-face personal contact at our first in-person conference in three years. Smile, talk, even hug, because you're sure to make some great friends.
Connections – You're not alone. Meet your fellow Brand Partners from around the world, share your success secrets and make connections that last long after the conference ends.
Re-Energize – The energy we create when we're all together is electric. Excitement and enthusiasm are contagious, and great ideas bubble up.
Discover – You might think you're already super-knowledgeable, but you'll be amazed how much more you'll learn about Neora products and how they can help your customers.
Get Social – From new platforms to new styles of posts, social media is constantly evolving at the speed of cyberspace. Get the latest buzz on social media tips to promote your business.
Ask The Experts – Meet the best-of-the-best in the fields of sales, marketing and product development and gain key takeaways to boost your own business. You'll learn tips and strategies that are easy to implement and extremely effective.
Meet Our Founders – We've grown tremendously but we're still one big family. Come meet the founders of Neora and hear firsthand how far the company has come and what lies ahead in our exciting future.
Make A Difference – Neora is all about Making People Better.™ Get inspired by the Neora Ripple Foundation and our work with Big Brothers, Big Sisters and World Vision. See how improving just one life sends out a ripple effect that positively impacts so many more.
Recognition – We can't wait to celebrate your achievements and success onstage!
It's a Vacay! – Sure, it's a work event, but it's also that great mini-vacation you deserve. Fort Worth is a super-fun destination, with so much to see and do and some great restaurants, shops and clubs to discover.
Get Real Conference Gallery