We always tell you why you should attend Get Real – and 2017 in St. Louis is no different – but it's ultimately your choice whether or not to invest in yourself for your business. If you're fully invested in yourself and your Nerium Business, you will find a way to be at Get Real amongst the thousands of fellow Brand Partners traveling from all over the world. Countless Brand Partners attend Get Real each year to recharge and amplify their success, because the Get Real experience is a true game-changer. You don't have to take our word for it; read for yourself how Get Real has impacted Brand Partners committed to the Nerium Rhythm:
"This was my second Get Real, and I was really amazed because I feel that I can do exactly what our amazing leaders did. This was a great chance to understand that we are REAL people working to "MAKE PEOPLE BETTER," starting by ourselves."
– Ani DM
"I liked the conference. A lot came together for me there. I learned many valuable things and will be going to the St. Louis Convention because I felt it made a difference for me."
– Kelly Buchamer
"This was my first conference as I became a Brand Partner in late June of this past Spring. I found the presenters engaging, well-spoken, and passionate about their respective roles in the conference. I felt the scientific knowledge brought forth by Dr. Jeffry Stock, his son, and partner was fascinating and solidified my belief in the benefits of Nerium's products. I am excited about my future with Nerium and look forward to St. Louis!"
– Christine C LaMere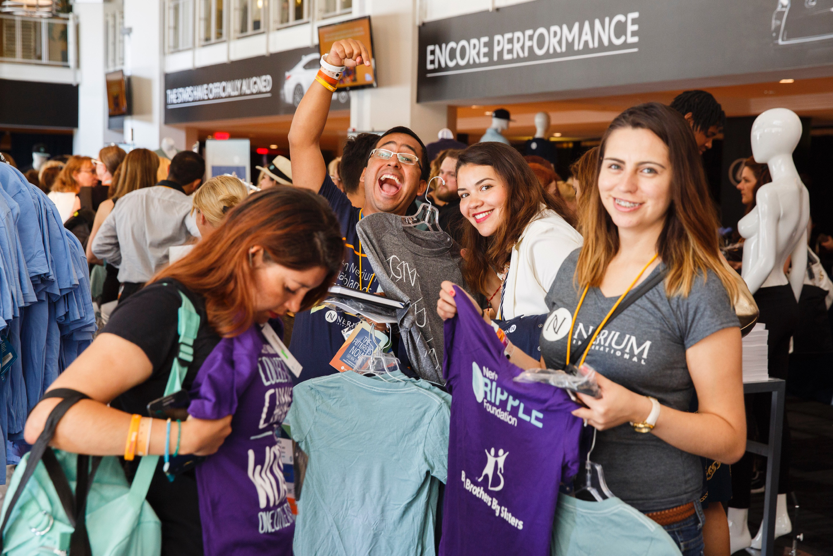 Ready to invest in yourself and your future, but not sure where to start? Here are a few tips:
Already purchased your ticket to Get Real? Do you have a prospect interested in becoming a Brand Partner? Get Real 2017 is the best example of why your prospect should become a Brand Partner. Take advantage of the Time to Shine May promotion and enroll 2 new Brand Partners with at least 500 QV between May 1st and May 31st for a chance to receive a logo Nerium watch. And every new Brand Partner in the month of May will receive one complimentary Get Real event registration and admission to the New Brand Partner Reception being held on Thursday, July 20 at 10:30 a.m., where they will get a chance to chat with Nerium Executives and other new Brand Partners.
* Click here for more details about the promotion.
*Promotion open to U.S., Canada, and Mexico only. Event registration is non-transferrable and has no cash value.