The Future is NOW and we're excited to be back in the beautiful arched city of St. Louis! We're only days away from the biggest event of the year, so get ready to kick off Get Real St. Louis with us on Thursday, April 7 at 12 p.m.
Keep up with the fun throughout our conference on social media using the official event hashtags: #GR16 and #Nerium. You will want to update your social networks throughout the event. Your post could even end up on screen in the arena!
Below, we've outlined items to assist you in making the most out of your experience. You can visit GetRealConference.com or the Get Real 2016 mobile app for more information!
REGISTRATION / CHECK-IN INFORMATION
Registration will take place in Hall 4 of the America's Center, located at 701 Convention Plaza #300, St. Louis, MO 63101.
Wednesday, April 6: 1 p.m. – 8 p.m.
Thursday, April 7: 8 a.m. – 5 p.m.
Friday, April 8: 8 a.m. – 5 p.m.
Saturday, April 9: 8 a.m. – noon
Remember that you are not officially registered for the event until you assign your ticket.
Bypass the traditional registration tables and check yourself in for the conference at our Barcode Registration kiosks. You can check-in for the conference in record time; just keep your barcode registration email accessible by printing it out or keeping it on your phone.
Your name badge and event program, which includes the schedule of events, Nerium store hours, venue map and more, can be picked up at registration.
Please note: Online registration will end Tuesday, April 5 at 8 a.m. CDT. Beginning Wednesday, April 6, tickets can be purchased at Registration in Hall 4 at the America's Center.
GET REAL GENERAL SESSION SCHEDULE
We can't wait to share with you our new training and announcements that we have planned for the conference. Make sure to be in your seat before each session begins so you don't miss a minute of the action!
General Session I
Thursday, April 7: Noon – 6 p.m. (CDT)
General Session II
Friday, April 8: 10 a.m. – 6 p.m. (CDT)
General Session III
Saturday, April 9: 10 a.m. – 5 p.m. (CDT)
GET REAL LIVESTREAM
Get Real is just a few days away, and we want everyone to join in on the experience! If you're not going to make it to the conference, you can still experience all the excitement with our livestream! Purchase your one-time virtual ticket to the conference and tune in! You don't want to miss this event – purchase your Livestream ticket today for only $29*!
Livestream Languages:
Livestream Times:
Thursday, April 7
11:30 a.m. – 6 p.m. (CDT)
Friday, April 8
Saturday, April 9
*Plus applicable fees and international transaction charges. One ticket gives you access to all three days of the conference and all three languages.
DOWNLOAD THE GET REAL APP
Stay informed during Get Real with messages, documents and exclusive information available only through the app! Go to NeriumApp.com from your iOS and Android to download today. The App is also accessible to BlackBerry devices. Windows phone users and desktop computers can access the app through the web-based version.
FAMILY ROOM
If you have kids age 11 or younger, we have the perfect place for you to enjoy the full Get Real experience together in real time! The Family Room opens one hour prior to each General Session. Please note that parents must be present with their children at all times.
The Family Room is open one hour prior to each General Session. Rooms are located at the America's Center in rooms 120 and 127. General Sessions will be streamed in the Family Room from:
Thursday, April 7: 11 a.m. – 6 p.m.
Friday, April 8: 9 a.m. – 6 p.m.
Saturday, April 9: 9 a.m. – 5 p.m.
Note: Childcare is not provided. Parents are required to be present with their children 11 years and younger at all times. You must have an event ticket and your name badge to enter the Family Room.
YEP SUMMIT
If you're a Brand Partner between the ages of 18-29, the YEP Summit (formerly the YEP Reception) is your chance to mix and mingle with your peers and get special YEP-targeted training from Nerium's executive leadership team. Although pre-registration has closed, there will be onsite registration, but make sure to get there early! Registration opens at 7:30 p.m. We'll see you Thursday night in America's Ballroom on Level 2!
HEALTHY FOOD OPTIONS
You asked – we listened! We're now offering healthier food options to Get Real attendees. From fresh greens to options for specific dietary needs (gluten-free and vegetarian), there are a variety of nutritious meals available. If you have pre-purchased a healthy meal, please pick it up in Hall 3 in the America's Center during these hours:
Wednesday: 1 p.m. – 8 p.m.
Thursday: 8 a.m. – 5 p.m.
Friday: 8 a.m. – 5 p.m.
Saturday: 8 a.m. – 12 p.m.
*Non-refundable if not picked up during specified times.  Please make sure to print your confirmation or keep the confirmation email handy on your phone, as you will need to redeem your meal/drink order at the meal coupon table.
If you did not get a chance to pre-purchase your healthy meal, don't worry — we also have healthy items for immediate purchase (as available). Traditional concession stands are also located throughout the facility.
Note: The America's Center does not allow outside food or drink, but will make an exception for medical reasons for food only. Please note that we cannot allow coolers into the building. Personal drink bottles and coffee cups are allowed. Alcohol is NOT permitted or sold during the conference.
AIRPORT INFORMATION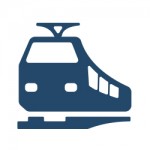 Transportation
Need help getting around town? Check out these helpful websites about St. Louis transportation to and/or from the conference and around St. Louis. Please note, the trip planner site is a helpful tool to plan your trip with the St. Louis rail system.
Walking Hotels
The following hotels are of walking distance of America's Center and therefore will NOT have Nerium-provided transportation during the conference dates.
Marriott Grand
Courtyard by Marriott Convention Center
Embassy Suites
Hotel Lumiere
Drury Inn Convention Center
Four Seasons
Hampton Inn Arch
Magnolia
Holiday Inn Downtown
Hotel Shuttle Buses
Shuttle buses are only available at the Nerium-contracted airport hotels listed below. Schedules will be posted at the below hotels and the lobby of the America's Center. Please check the bus schedule at each hotel and plan to arrive at least 45 minutes before the General Session begins.
General Sessions and White Party
Nerium will provide transportation to the following airport hotels during the conference dates for all three General Sessions and the White Party on Saturday evening. These are the only hotels that will have Nerium-provided shuttles to General Session and the White Party.
Crowne Plaza Airport
Pear Tree Airport
Marriott Airport
Drury Airport
Hilton Airport
Renaissance Airport
White Party Only
The following hotels will only have Nerium-provided shuttles to the White Party on Saturday evening:
Hilton Ballpark
Drury Plaza
Hyatt Regency at the Arch
Crowne Plaza
Hilton Downtown
Omni Majestic
St Louis City Center
The Westin
Pear Tree Union Station
Courtyard by Marriott Downtown
Drury Inn Union Station
PARKING
Bringing a vehicle? Parking in the America's Center Parking Garage is located at 701 N 7th Street, St. Louis MO 63101 and is $10 a day per vehicle. Parking is cash ONLY and there are no in and out privileges. Additional parking options can be found here.
NERIUM STORE
Gear up for the future! The latest Nerium and Live Happy apparel and tools are debuting at Get Real in St. Louis! Get a first look at the latest Nerium trends, discover new tools for success and gear up for the future by stopping by the Nerium Store at Get Real, where you can also:
Receive a free gift when you spend $130!*
Skip the shipping costs with free on-site magazine shipping**
Be entered for a chance to win door prizes when you make a purchase.
Find the perfect look for the closing party with our exciting collection of White Party apparel!
Support the Nerium Ripple Foundation when you purchase the new Nerium Ripple shirt!
Shop for all things happy at the Live Happy Store, located inside the Nerium Store!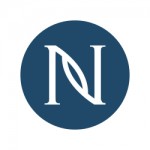 The Nerium Store is located in Hall 2 of the America's Center.
Nerium Store Hours:
Thursday, April 7: 8 a.m. – 7 p.m.
Friday, April 8: 8 a.m. – 7 p.m.
Saturday, April 9: 8 a.m. – 6 p.m.
Visa, Mastercard and American Express will be accepted. No cash transactions.
Please note that there is a one-time $3.00 event-processing fee charged per customer for shopping at the Nerium Store. Once paid, simply keep your receipt in order to have this fee waived on future transactions at the conference.
*While supplies last.
**Minimum purchase required; see store for details.
WHAT TO WEAR – EVENT ATTIRE
Packing can be a pain, but here are a few tips about what to pack in your suitcase:
We recommend attendees dress in business casual attire.
Please refrain from wearing shorts, T-shirts, torn jeans, or flip-flops.
Since rooms can get cold, we also recommend bringing a sweater.
Remember to pack your whites for Saturday! We request that attendees dress in all white and be prepared to have a great time!
Please Note: St. Louis average temperatures for April are between 41 and 67 degrees with an average rainfall of 3.7 inches. If you forgot to pack something, no worries. Stop by the Nerium Store for branded apparel, accessories and more!
JOIN US FOR THE WHITE PARTY
It's never all work and no play with Nerium. On top of the training, networking opportunities, and announcements galore, we're going to celebrate another amazing event with our White Party. Join us Saturday evening at the America's Center in Hall 4 to dance to the sounds of our live band, Haute Chile!
And make sure you stay to the very end when we sing Sweet Caroline together as one big Nerium family!
Purchase or pick up drink coupons in Hall 3. Sales will be available Wednesday — Saturday. Drink coupons must be picked up by 12 p.m. Saturday.  If you purchased drink coupons, remember to bring them in order to exchange for a drink. Must be 21 or older to purchase alcoholic drinks. Proof of ID is required. All food and drink purchases onsite are cash or debit/credit. Drink coupons do not apply to food purchases.  No refunds or exchanges.
NERIUM RIPPLE PARTNERS
Nerium's mission is to Make People Better, and there are many positive ripples being made to support that mission at Get Real! Come see our partners and make a Ripple for good! To learn more about which partners will be on-site and how you can make a ripple at Get Real, visit getrealconference.com.
SUCCESS FOR TEENS WORKSHOP
Your teen will thank you for letting them attend the Success for Teens workshop being held on Saturday afternoon with workshop leader Victor Palomares. Teens will learn how to apply the principles of the Slight Edge to their everyday life and set them on a path to success.
There's no doubt that there's a lot going on at Get Real! For full updates on the event and all the information you'll need for your business following Get Real, visit getrealconference.com.
We can't wait to see you there!