I'm so excited for Get Real next month! I know what our new products are going to be, and I know the new opportunities we're going to be offering.
If you're hesitating on buying your ticket, I have something to say: Do not miss what's about to happen in July. Do not miss this in your life. Do not miss what we're going to come out of Get Real with. You have spent time and money building your business with Nerium, and you have hope in your business with Nerium.
This is the time to throw your heart into this, and here's why you need to get your ticket today:
Events are like breathing.
You have to go from one to the other. They're what keeps you alive and vibrant. The most important breath we take all year is our annual conference. It's Get Real. And the explosion of growth that will occur by being there is that incredible breath you're going to take. I was in a plane crash once, and every day thereafter, I wake up, take a huge breath and take a moment to think about how thankful I am to be here and alive. That's what Get Real is. It's that huge breath you're going to take.
Attendance matters.
Being there matters. You personally matter. You are not a number in this. You are a vital piece of this big puzzle being put together by incredible leaders and you are one of those.
What you want to accomplish matters to every single one of us. The person that you sit next to at Get Real matters – and you matter to them. Because you're in this together. They may not even know you, but this is someone you'll get to know – over the weekend, through this experience.
Your attendance matters. Never undersell yourself. Never underestimate your value, not just in this as a business, but in this as a culture. This is a group of people who have locked arms together to do something special and significant, and you are a part of it.
If you bought a ticket, you'll promote it. If you haven't, you'll only acknowledge it.
You want people on your team to go. What separates the builders from everyone else is that the builders are the ones who buy the tickets early and then promote. Don't be someone that just acknowledges things are happening.
You want to be the one growing with Nerium. When you're in the game, when you're in the hunt, when you're making it happen, when you buy the ticket, you promote. If not, you simply acknowledge, and you don't want to be in the stands. You want to be on the field scoring a touchdown.
Leaders go.
If you want to be a leader, you go where the leaders go. You travel to knowledge. Galileo knew years ago that he wanted to study astronomy. And he knew that if he wanted to make a difference and make valuable contributions to science, he had to travel to knowledge. Knowledge wasn't going to fall into his lap. And, for you, if you want to be a 5 Star, you have to go where the 5 Stars go. And they come together at a central hub. They teach from stage. They teach you what you need to know.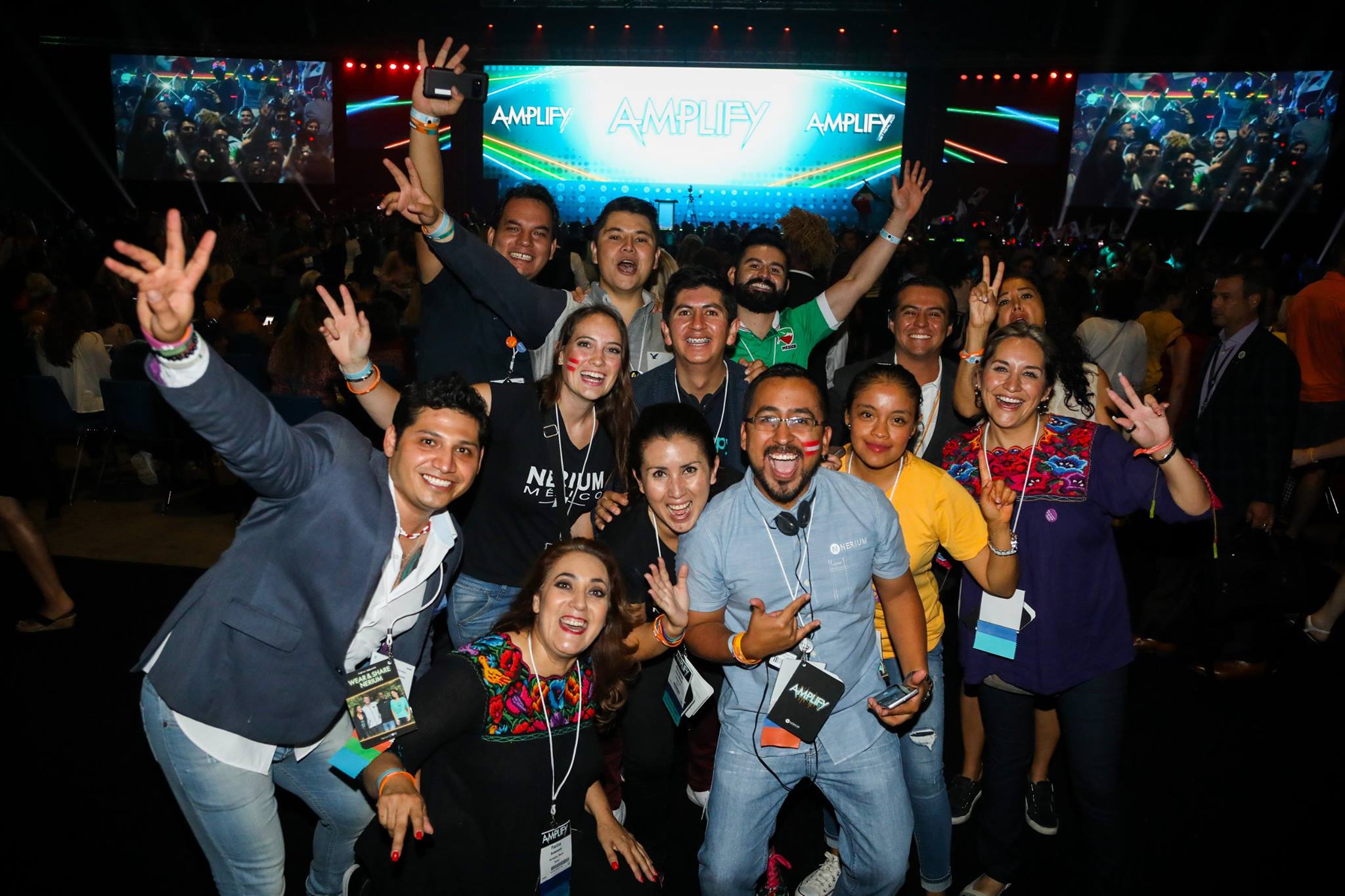 Don't miss it by 30 feet.
We know you make sacrifices to get there. You're going to travel – some of you across the country and some of you across the world. Don't do all the work to get there and miss it by 30 feet. Don't sacrifice, don't pay the price to get to Las Vegas, to get to the convention center, to get your airfare, to get your hotel room, and miss it by 30 feet.
A lot of people work to get to the event and they miss it by 30 feet because they spend their time out in the hallway talking. Or stay at a hotel by themselves. We encourage you to stay in one of the host hotels because that's where we – the executives – will be. That's where the 5 Stars will be. That's where you can make the connections that will take your business to the next level. When you commit your time and money to Get Real, why would you stay anywhere else?
The difference sometimes between changing your life and not is that 30 feet that you walk.
Business is not a buffet.
The Brand Partners who have built a large, successful, global business with Nerium haven't done this by seeing this as a buffet. They see this as a five-course meal. There are things they may not want to do.
I would suggest that success is basically built by doing things you don't want to do. But if you'll do the things you don't want to do, you'll get everything you want. It's not a buffet. It's not a pick and choose.
Whether it's your Nerium business or not, you don't work any job that way. If you went to your boss and said, "You know, I've decided I'm not going to be a Monday, Wednesday or Friday person – I'm only going to be a Tuesday and Thursday person," they're going to say, "Well, we've decided you're not going to be our person."
Business is not a buffet – it's a five-course meal. Success is a five-course meal. You have to do it all.
Success begins at events.
Every leader I have ever met in 30 years (including me) attributes their tipping-point decision to an event. They attribute their tipping-point decision – that moment when they made a decision that tipped their entire business forward – to an event. Maybe it was at a conference or at a Regional or at a Get Real convention. They heard someone onstage say something that changed the direction of their life.
What if this was the event where the words that were spoken that would drive you to that tipping-point decision and you weren't there?
Forget 30 feet. You miss it because you never even went.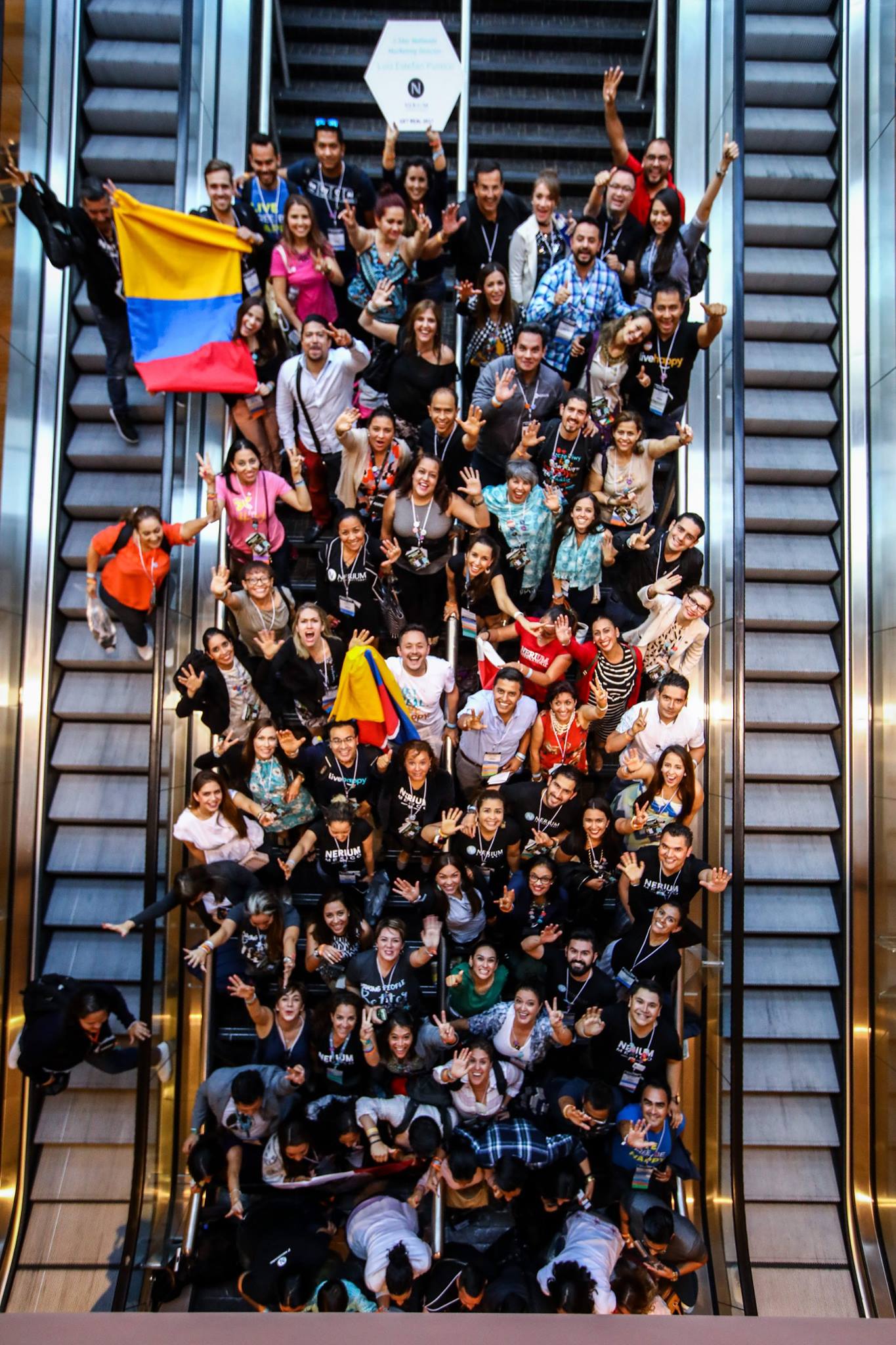 It's the big picture.
The big picture helps you decide the big dream. The big picture gives you the big vision for your own life. It's understanding there is a bigger picture than a living room. There's a bigger picture than a coffee shop. And in order to understand how to attain your big dreams, you have to go see the big picture.
There's a big difference between watching the movie "Braveheart" on your 42-inch flatscreen tv than watching it in surround sound in a movie theater. It's a different movie, a different experience.
If you want to experience Nerium International in its fullness, in its richness, you have to go see that big picture. And that'll be at Get Real.
If you really want it, you'll go.
There came a point where you said "I really want to do this. I really want this to work for me. I really want to have what they say I can have."
Then go. If you really want it, then you'll go.
It's not going to be easy for many people. I get it. Have a garage sale. Do anything you need to do. But if you really sit there at night and you think "Gosh, I really want this to work", then you do the work to make it work.
And that means you go.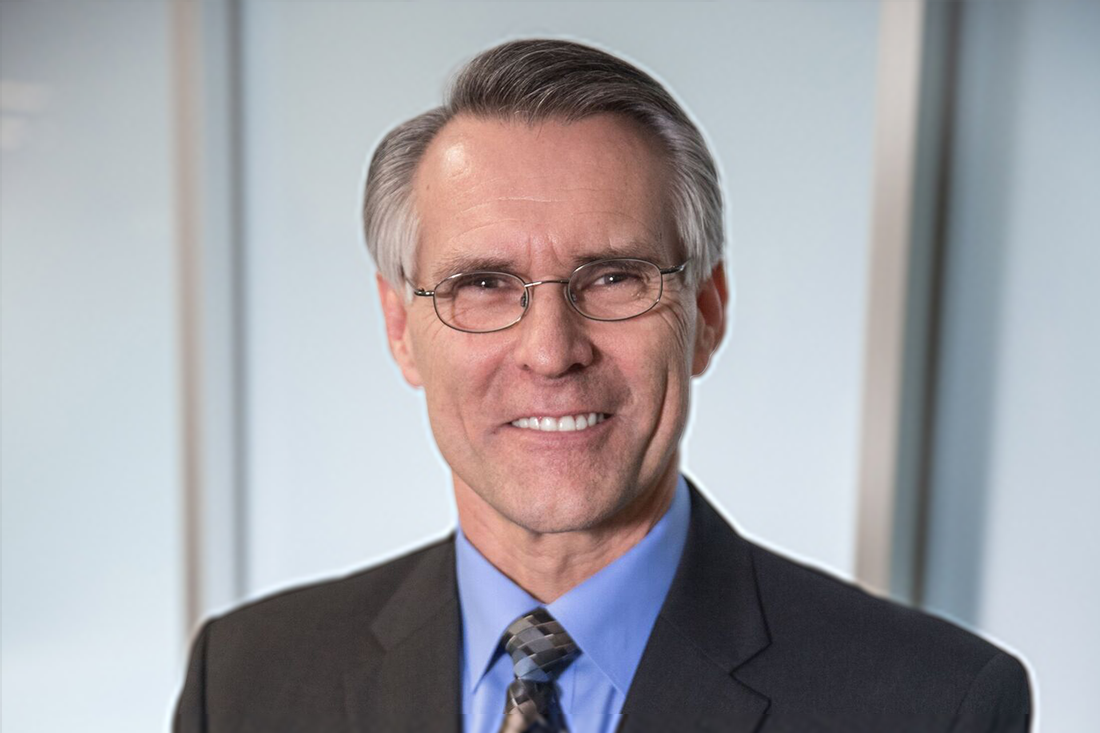 Nerium President Bo Short has spoken around the globe in 34 countries to more than 1 million people. Through his past syndicated radio program, in his books and speeches, or during media interviews, Bo's message is clear: "Dare to step out, dare to achieve, and dare to do something great with your life. Life is too short and too precious to settle for second best. Live your life to win!"