Register today for Get Real Dallas!
September 10-12, 2015
You will get the full Get Real experience
regardless of which location you are at.
You don't want to miss it!
Download the Get Real app today!
Get the latest event information with the Get Real Dallas app!
Did you enjoy San Jose?
Let us know how we did and review Get Real
Are you ready for Get Real Dallas?
You won't want to miss the exciting speakers, announcements, and training that will be taking place in Dallas! Make sure you are there when we bring Get Real to the American Airlines Center and the Dallas Convention Center and paint Dallas our very own Nerium blue. Register to attend today so you don't miss out!
All tickets can be purchased from our Get Real registration website. All purchased tickets must be assigned by Tuesday, September 1st, 2015.
MORE DETAILS  REGISTER  BOOK YOUR HOTEL
*Prices subject to increase prior to event. Please note this event may reach capacity, so we suggest purchasing your ticket in advance. All transactions and prices are in USD.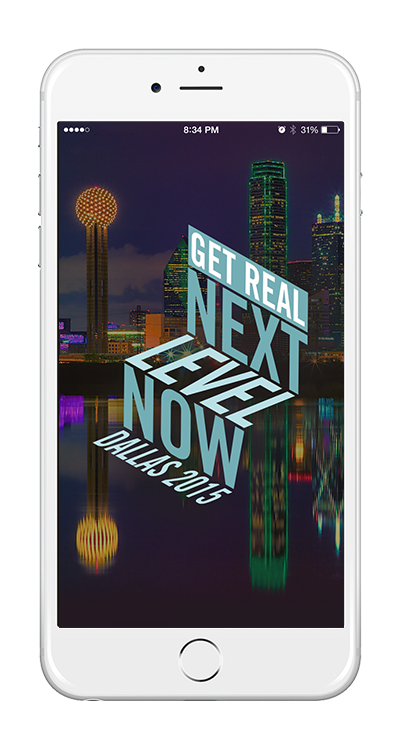 GET THE LATEST WITH THE GET REAL APP!
Don't forget to download the Get Real 2015 – Dallas mobile app to stay updated on the go!
Trust us…you will want to have this app handy at the conference to connect with your peers, find your way around the venues, post your selfies, and much more!
The Get Real app is available on iOS and Android. The App is also accessible to BlackBerry devices, Windows Phone users and desktop computers through our web-based version.
"Until you experience a Get Real conference you cannot fully understand the magnitude of what is happening with Nerium! I left motivated, inspired, encouraged, and happier than ever before!!"

− Libby Miller
"I was blown away at the amount of amazing people I met. It's exciting knowing that in a few short months I'll get to see those people again and I'll get the opportunity to meet new people from additional places around the world. Our family is growing rapidly. "

− Amanda Caloia
"I fell in love all over again each day, from the beginning to the end! I registered for DALLAS in San Jose and I'm stoked to be on this journey!"

− Jessica Wirth
"Jeff and Mark are right on when they said coming to the live event gives you HEART for the business. I came home more on fire than ever before. Can't WAIT til Dallas!"

− Sara Neben
"Though I have been a Brand Partner for 19 months, San Jose was my first Conference, and WOW. I cannot even begin to tell you the impact it made on me. I attended as a Sr Brand Partner, and plan on being LEXUS by TEXAS! Love Love Love this company!"

− Tricia Dickerson
"#GR15 was the best convention yet! Nerium keeps getting better and making people better! I laughed, I cried, I am more resolved than before to change my current situation and my life which will enable me to then help others change their lives."

− Gail Johnson-McIntyre